¡Gracias!
 Thank you to everyone who attended Destino 2023 because of you we were able to achieve our goal, raising a remarkable $220,000! Muchas gracias to all of our sponsors, we're immensely grateful for all your support. See you soon in 2024!
The Graeve Family
Honorary Chairs
Gail, Shane, John, and Ella Graeve have been steadfast supporters of the Latino Center for years. They're excited to celebrate and elevate the impact of our critical mission during Destino 2023. The Latino Center is deeply grateful for their continued support.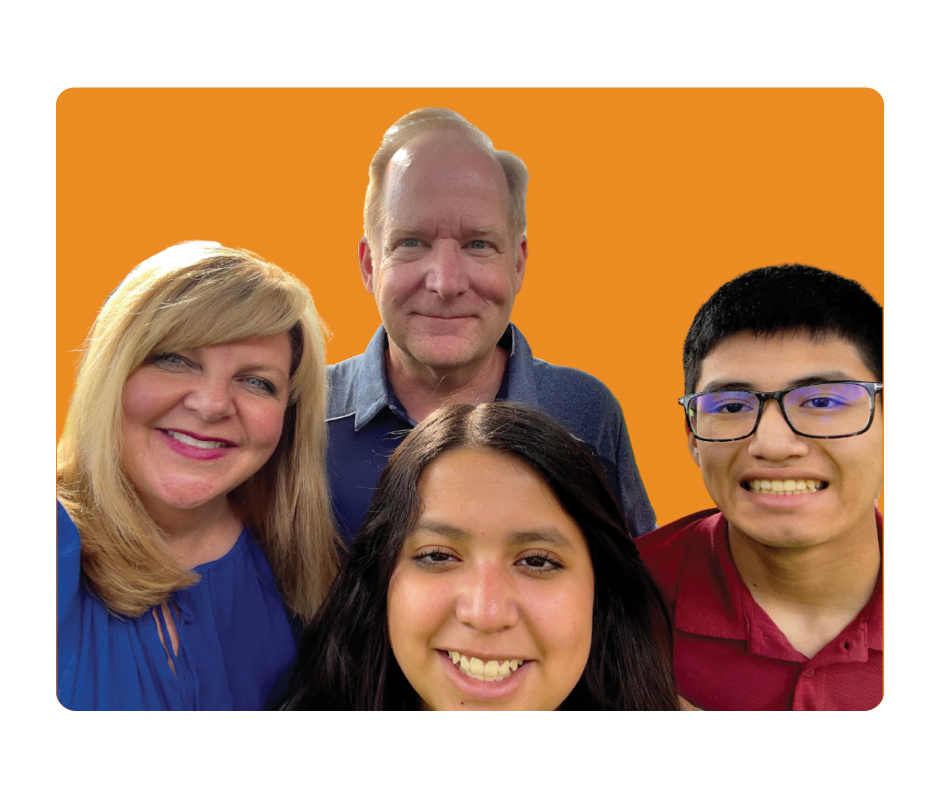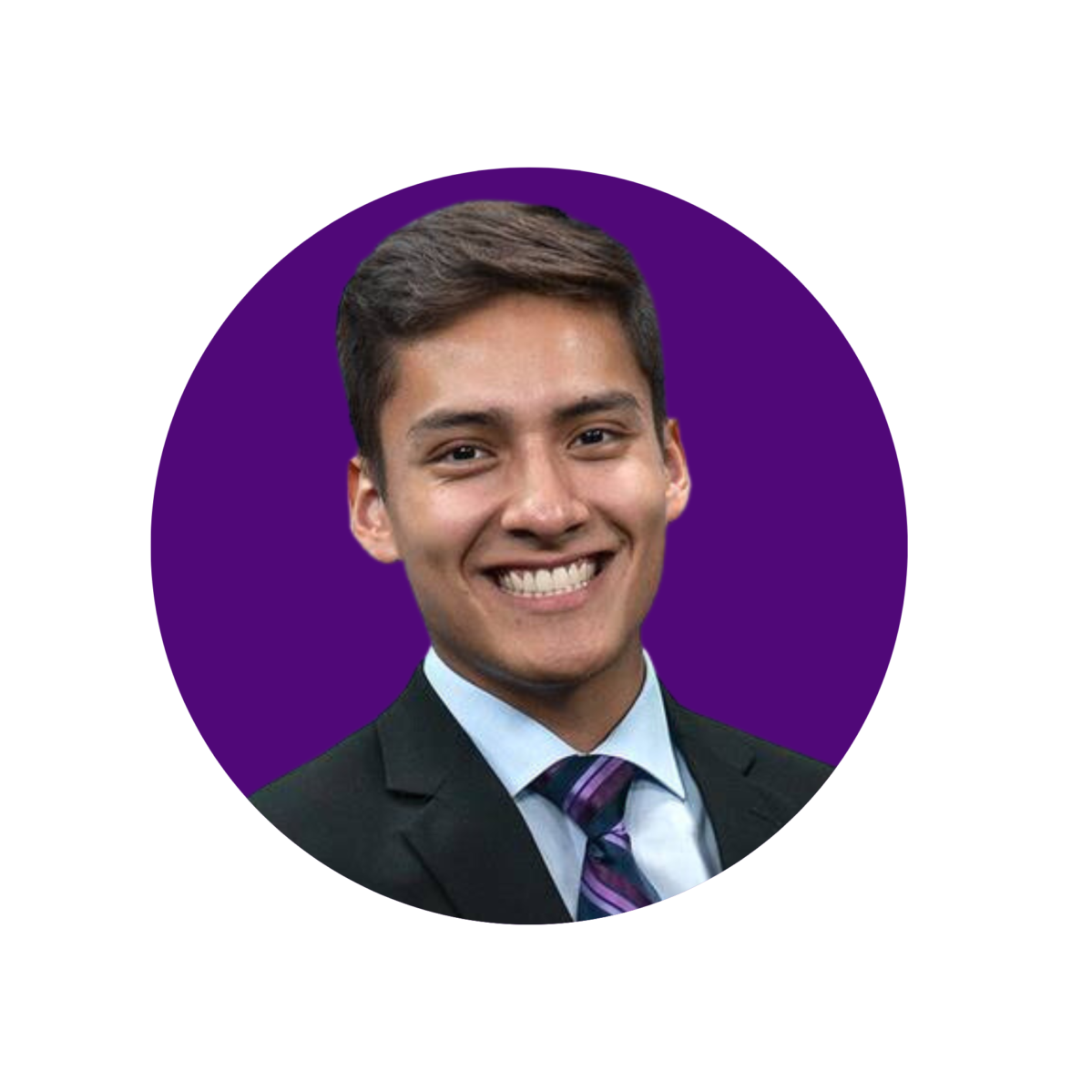 Johan Marin
2023 Destino Emcee
Johan is delighted to be a bilingual television reporter in Omaha for WOWT 6 News. He is constantly on the go covering breaking news stories all across the metro, holding the powerful accountable, and working on the community's side to shed light on social issues. Johan's passion for tv news stems from his curiosity and willingness to provide and build a voice for marginalized communities.
He graduated from the University of Kansas in August 2022 with a B.S. in Broadcast Journalism. During college, he interned at various TV stations including KSNW-TV in Wichita, Kansas, and WDAF-TV in Kansas City, Missouri. He also was a College Associate for Fox News' Multimedia Reporters Program. Among his most notable accomplishments is placing 2nd place in the 2023 Kansas Association Broadcasters Student Awards for his "Good Morning KU" segment with CNN's chief medical correspondent Dr. Sanjay Gupta. When Johan's not reporting, he's actively participating in organizations like the National Association of Hispanic Journalists, Boys and Girls Club of America, and Royal Family KIDS Camp.
Cristina Castro-Matukewicz
Familia y Comunidad Awardee
Cristina is a community relations manager at Wells Fargo, overseeing Nebraska, North Dakota, and South Dakota. Her responsibilities include leading philanthropic programs, diversity and inclusion initiatives, community development, and public leadership engagement. With a background in both nonprofit and corporate sectors, Cristina is dedicated to driving positive change in communities and organizations. Previously, she served as a regional manager for the Girl Scouts of Nebraska, focusing on empowering underserved girls and women.
Cristina has been recognized for her outstanding contributions, including receiving awards such as the Distinguished Community Service Award from the Omaha Jaycees and the Women Center for Advancement Tribute to Women Award. She holds a B.S. in Psychology and a master's degree in Business Administration, along with professional accreditations from esteemed organizations. Cristina actively participates in various boards and organizations, including the Nebraska Commission on Latin-Americans, Urban League of Nebraska, Methodist Hospital, Together Inc., and the Applied Information Management Institute.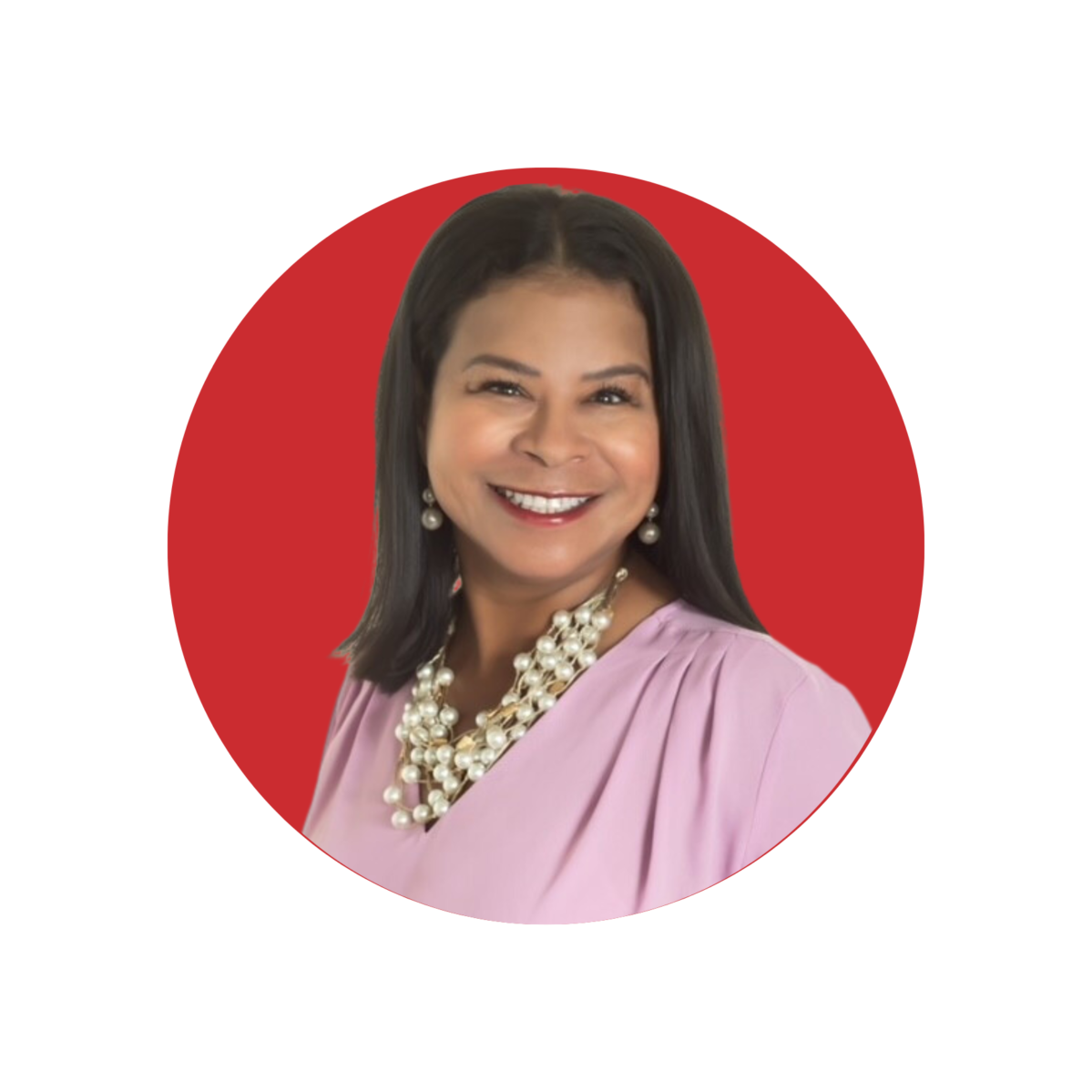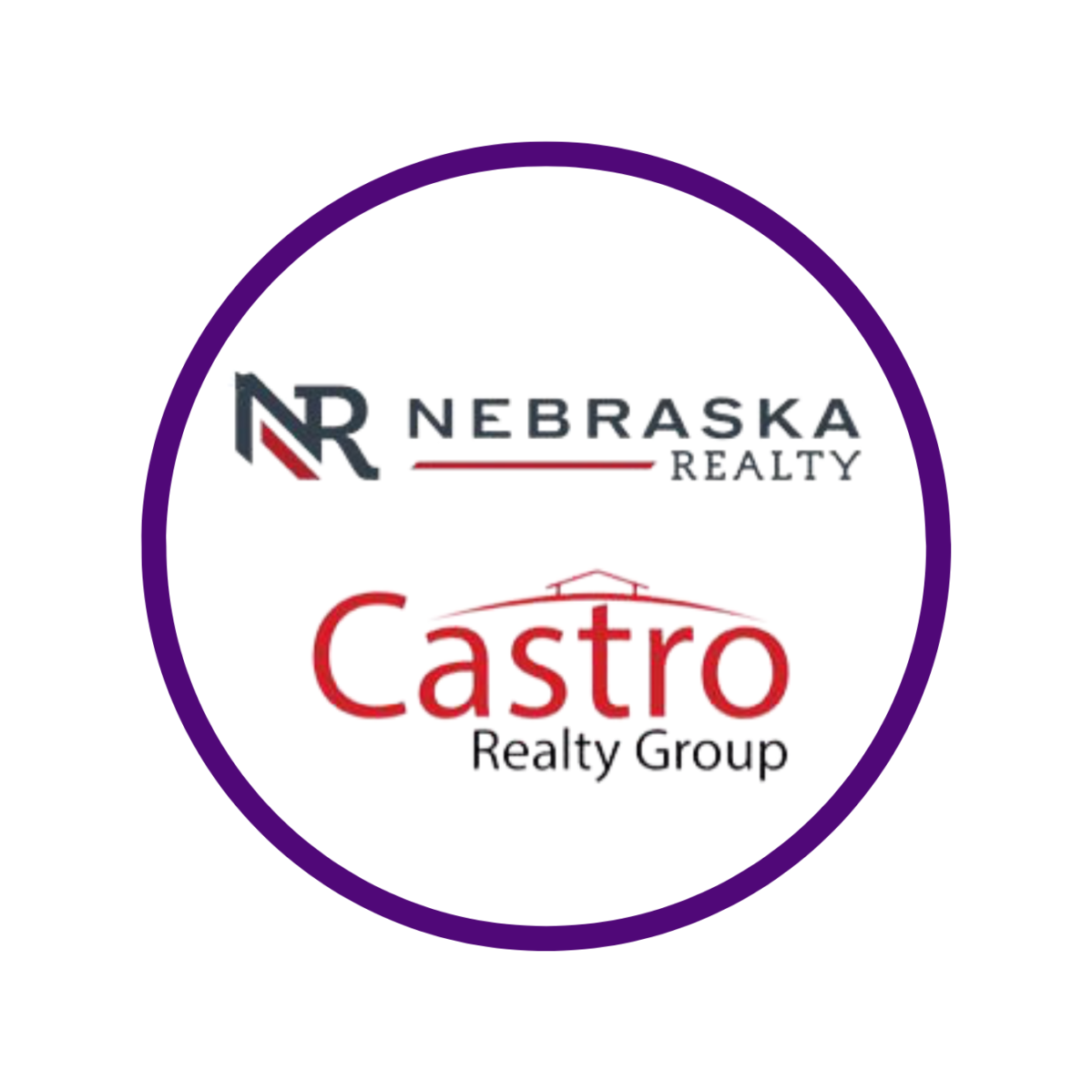 Ricardo Castro – Castro Realty Group
Orgullo Empresarial Awardee
Ricardo, a devoted father of two, is an experienced Realtor with 20+ years of local real estate expertise. He excels in residential and commercial property investments, maintaining strong industry relationships and up-to-date knowledge. Recognized as a top agent in Nebraska, Ricardo is dedicated to education, community reinvestment, and making homeownership dreams a reality. Passionate about guiding clients through property milestones, he takes immense pride in supporting the next generation's journey towards owning homes and investment properties.
Ricardo is grateful for the support of his family, his team of nine professionals, and local community organizations, which enable him and other small business owners to serve our community effectively.Castro Realty Group is proudly affiliated with Nebraska Realty. Our team has been committed to serving the Spanish-speaking community by leveraging our partnerships with esteemed organizations such as The Nebraska Hispanic Chamber of Commerce, Latino Center of the Midlands, Heartland Workers Center, Altcap, Heartland WorkForce Solutions, and Spark. Through these collaborations, we have successfully helped numerous families and entrepreneurs invest in real estate in Nebraska and Iowa, as well as providing employment opportunities to our bilingual community.
Platinum Sponsors
Gold Sponsors
Silver Sponsors
Partnership Sponsors
Interested in Sponsoring Destino 2023?
Contact info@latinocenter.org to learn more about event sponsorship.

You now have the opportunity to become a sponsor online!
Platinum Level – $10,000
Official title sponsor

Corporate logo prominently recognized in invitation, program, and signage

Corporate logo displayed on website and social media event pages

Promoted in print and radio media when advertising the event

Reserved table of 8 with VIP seating

Recognition at Destino
Gold Level – $5,000
Corporate logo prominently recognized in program, signage, and website

Reserved table of 8 with VIP seating

Recognition at Destino
Silver Level – $3,500
Corporate logo prominently recognized in program, signage, and website

Reserved table of 8

Recognition at Destino
Partnership Level – $2,000
Recognition in program as a table sponsor

Reserved table of 8
Support our Mission
Invest in an organization that helps Latinos achieve their fullest potential, both individually and in the community. With your financial support, we'll continue deepening impact into 2023!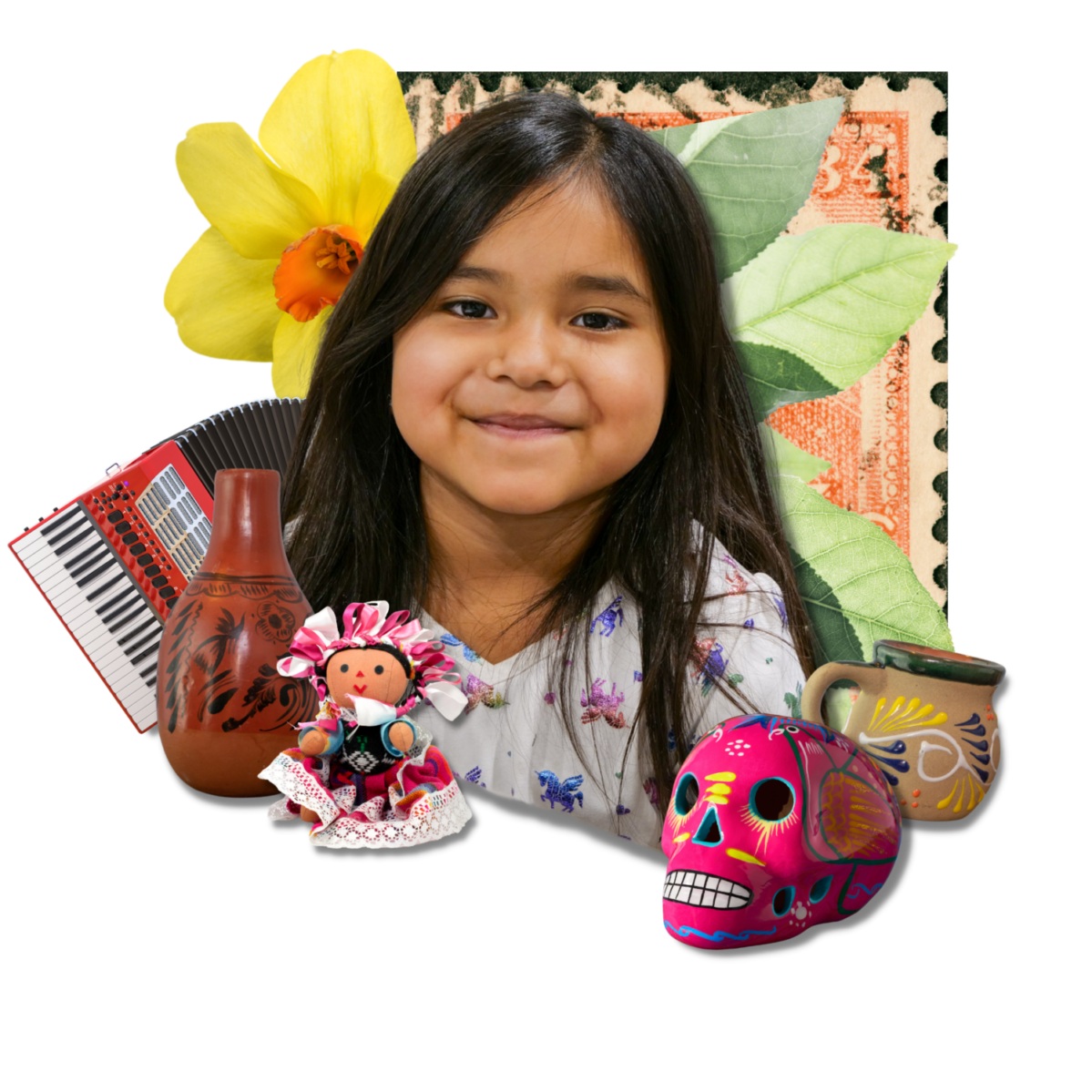 2022 was a year of tremendous growth and success for the Latino Center. We are thrilled to share with you our latest video highlighting the incredible initiatives and accomplishments we achieved throughout the year. Our continued success would not be possible without the generous support of our community. Thank you for your unwavering commitment to our mission. We look forward to continuing our work and serving the Latino community with your ongoing support. ¡Mil gracias!

Albert Varas | President & CEO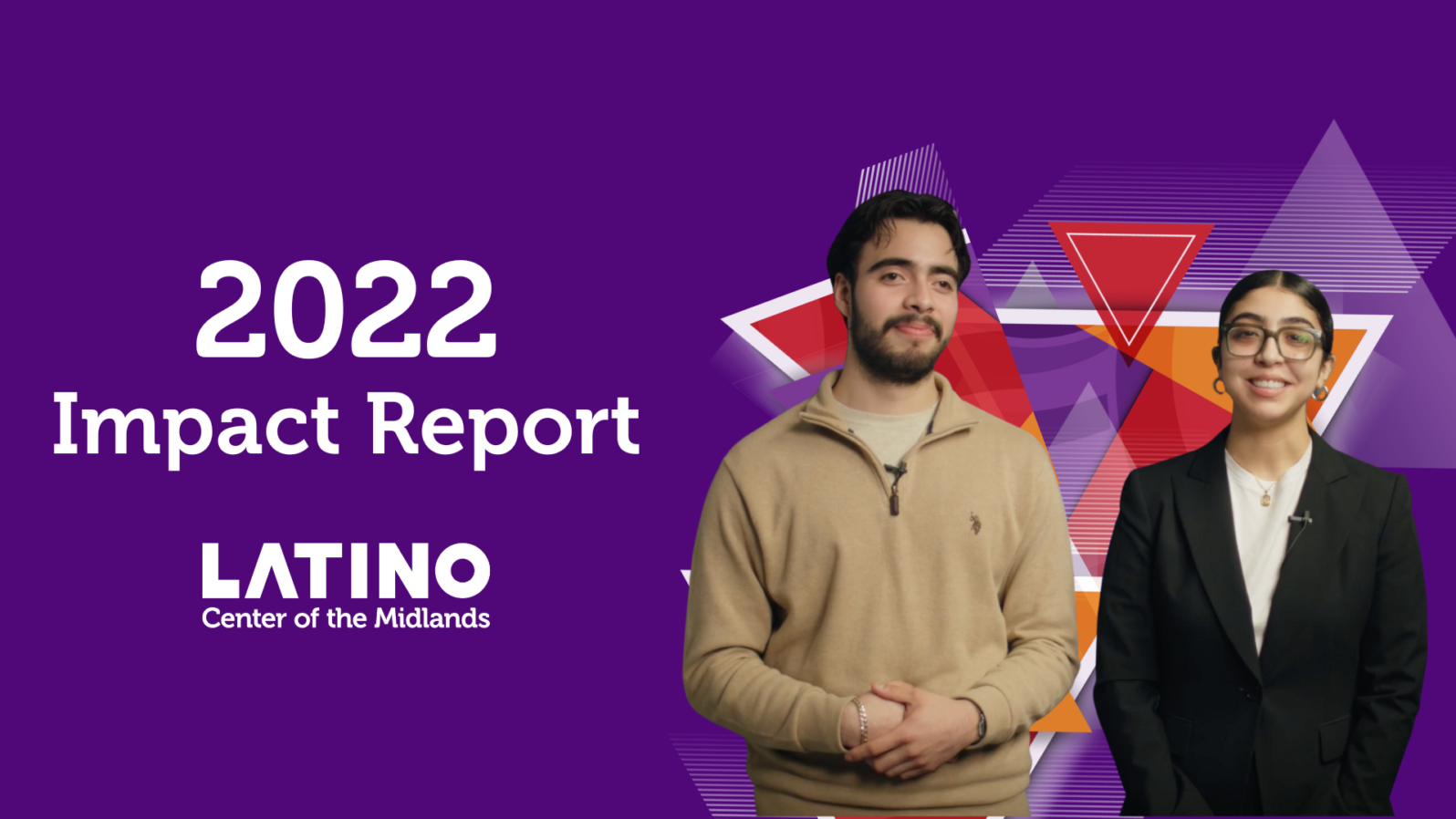 Back to top